AgilityFeat Panama provides custom testing for clients in Panama and around the Americas. Our team of multi-level testers are based in Panama City and able to work on a wide variety of web and mobile applications.
We have expertise in testing everything from live video applications to logistics-tracing solutions and financial applications.

AgilityFeat Panama was founded in 2019 based on over a decade of experience of our parent company, AgilityFeat, Inc. in the US.
AgilityFeat, Inc. is a custom software design and development agency with a team of talented developers, designers, and project leads located throughout Central and South America to serve US and international development and design clients. We have built a wide variety of applications for many challenging industries. This includes live video applications for healthcare (under the name WebRTC.ventures), complicated financial applications for retirement planning in the US, and large data driven dashboards and analytics for the logistics industry.
Throughout all of this work, we continually saw the importance of high quality test assurance and how much our clients often struggled with this aspect of the software development lifecycle. To better support our own clients, as well as offer these important skill sets to other IT teams, we launched AgilityFeat Panama SRL in December 2019. We centralized this work in a new office for testing and quality assurance in Panama City, Panamá. Led by Testing and Operations Manager, Rafael Amberths, this office has grown in capacity to serve not only existing development clients, but also to offer standalone testing services.
We look forward to working with you!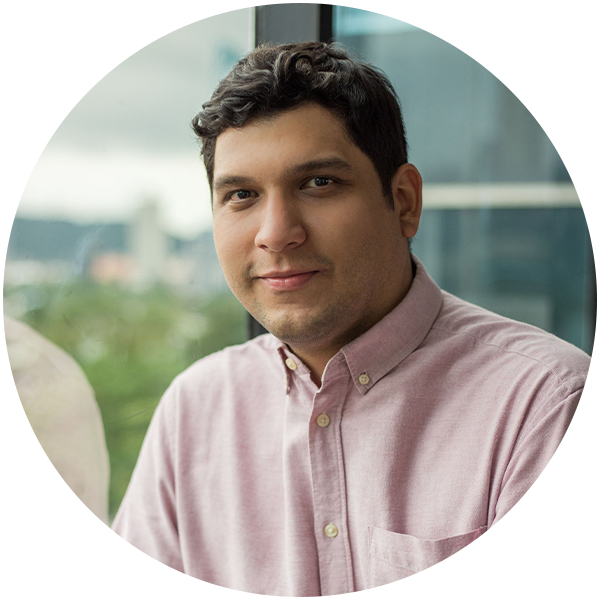 Director
Rafael is a passionate leader with regional experience in service delivery management, project management, and business process innovation.
He possesses broad experience managing multi-country teams of consultants and technical professionals. Rafael is oriented toward achieving and exceeding results, developing people, challenging the status quo, and promoting process effectiveness while assuring strict compliance with all regulations, finance, safety & health, and quality.